"Excellent family friendly"
Governikus was honored for its family-friendliness
On November 29, 2022, it was festive in Bremen's city hall: Together with 32 other companies, Governikus was again honored with the seal "excellent family-friendly". The quality seal has already been awarded for nine years and Governikus has been one of the certified companies since the beginning.
The event was attended by more than 100 representatives from Bremen companies and institutions, who had intensive discussions with each other after the ceremony.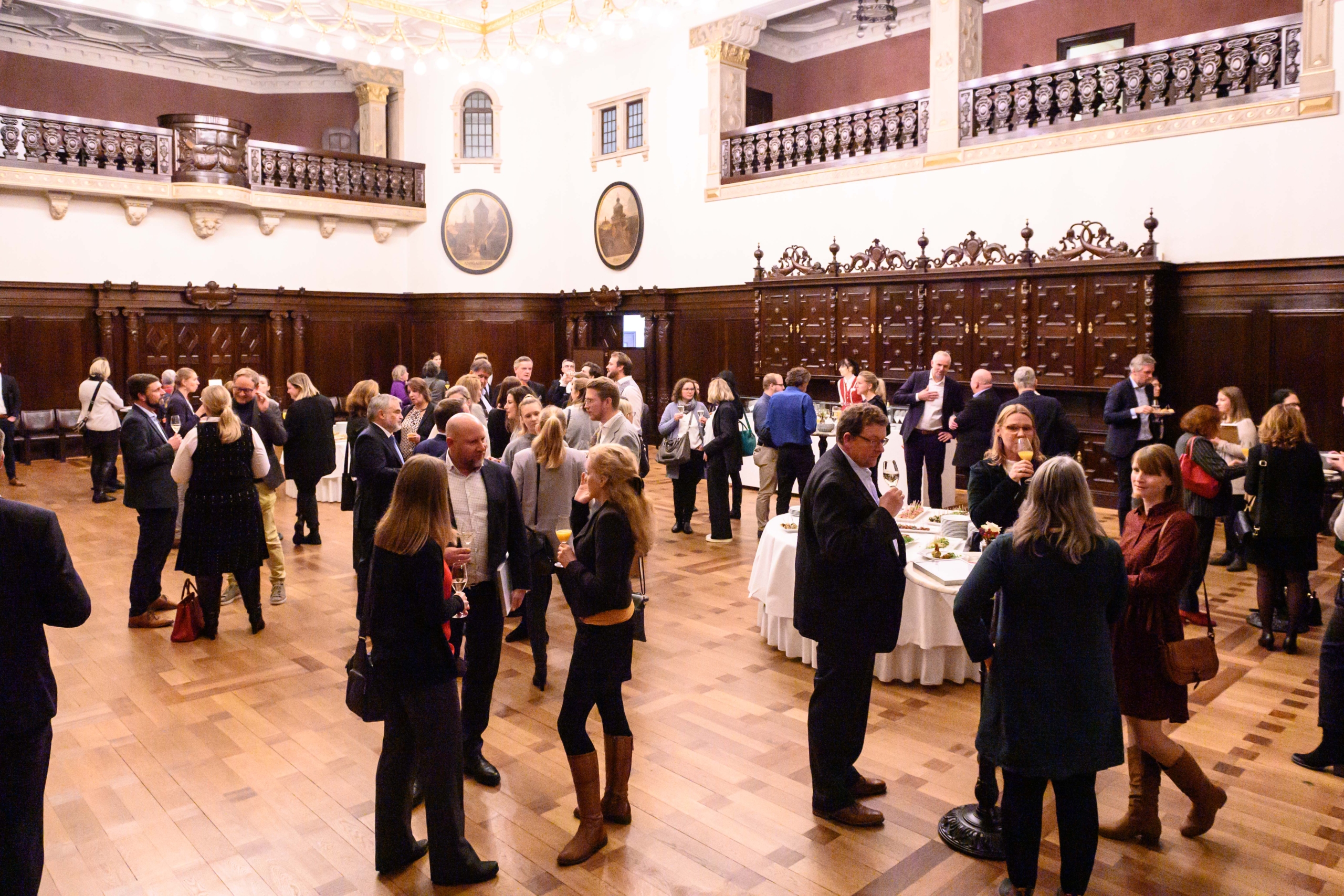 Our colleagues Julia Amelung and Julia Meyer were present for Governikus. Together with Petra Wilken, they are part of the project team "Compatibility of work, family and private life". Thanks to the very flexible working hours and the home office option, all employees at Governikus can adapt their working day to their personal and family needs, instead of the other way around. There is a heightened awareness of the compatibility of work, family and private life: For example, when scheduling appointments, attention is paid to employees who work part-time due to family reasons or who have to plan vacations differently.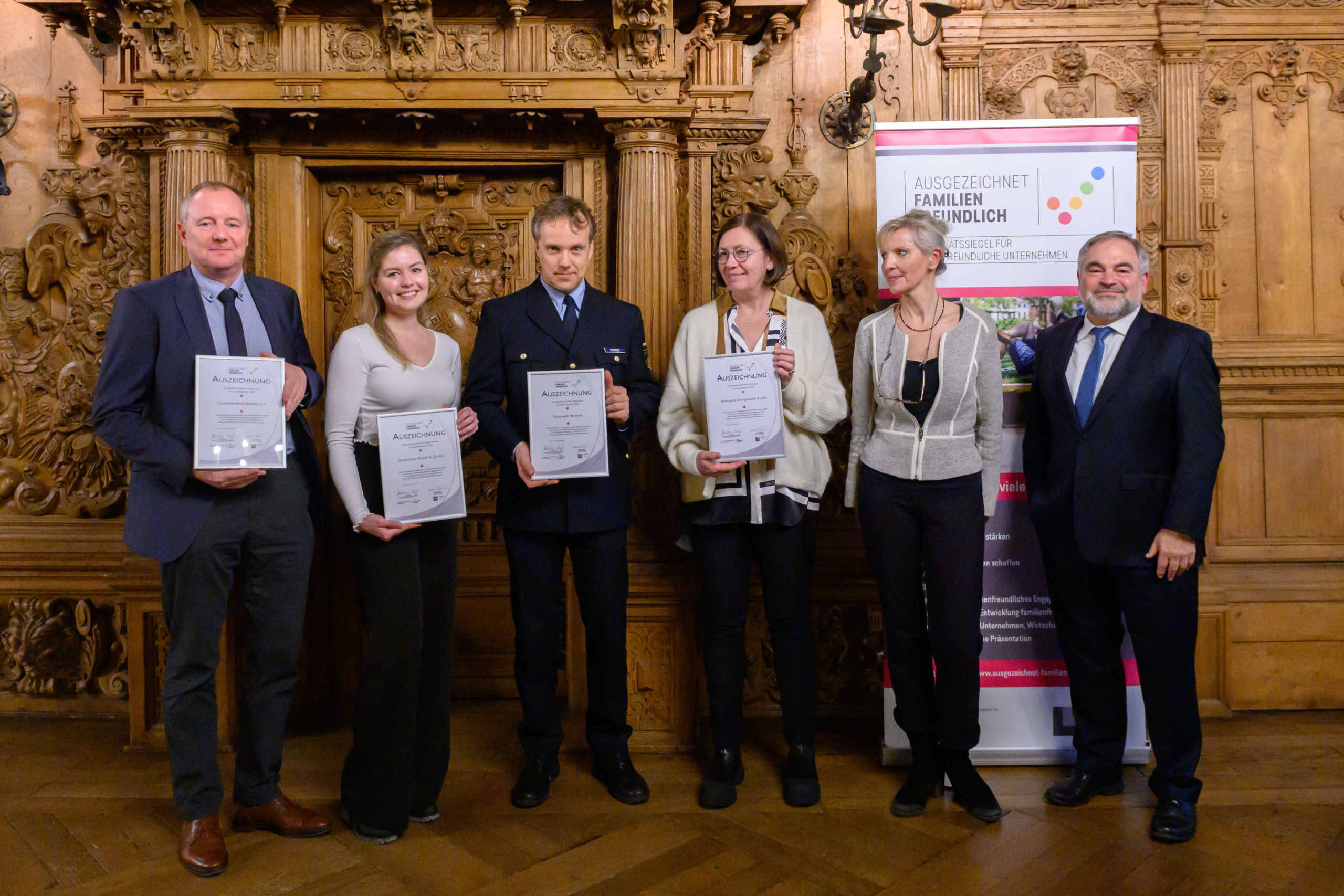 The quality seal is awarded to companies and organizations that promote the compatibility of work, family and private life of their employees in a targeted and strategic manner. The certificate was awarded by Hans-Georg Tschupke, Head of Department at the Senator for Economics, Labor and Europe.