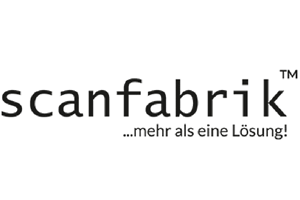 Imaging, Digitization, Document Management and Storage Solutions - more than one solution!
Scanfabrik has been supporting corporate projects in a variety of IT business areas since 1992. Together with our customers from all over the world, we implement projects in the fields of IT infrastructure, document management, ECM systems, software development and other areas. The employees at our nationwide locations bring their full commitment and know-how to the realization of these projects, so that we can offer you custom-fit solutions from a single source that are implemented efficiently and highly professionally.
When implementing your projects, we always use the appropriate and most up-to-date hardware and software, and we also reliably implement solutions developed specifically for your requirements - we are ambitious: we measure success by the satisfaction, growth, profitability, but also the development opportunities of our results.
Contact
Scan Factory AG
Long way 7b
33332 Gütersloh
Tel.: +49 5241 22495-0
E-mail: info@scanfabrik.de
www.scanfabrik.de