Cooperation between Bavaria and Bremen for My Business Account
The digital identity for companies in Germany
Easy and fast identification of companies thanks to the cooperation of two states: In order to simplify the contact between companies and authorities, the federal government has decided to create a uniform company account. To this end, Bavaria and Bremen have been jointly commissioned to develop a total of six building blocks. Bavaria is developing modules 1 to 4 and Bremen 5 and 6.
The basis is the ELSTER technology established in the tax system, which has already provided a secure infrastructure for 20 years. In addition to the already existing and well-known "ELSTER mailbox", Bremen contributes an extended mailbox as well as the necessary authorization mechanisms. Bremen is relying on the expertise of its IT service providers Dataport (module 6) and Governikus (module 5).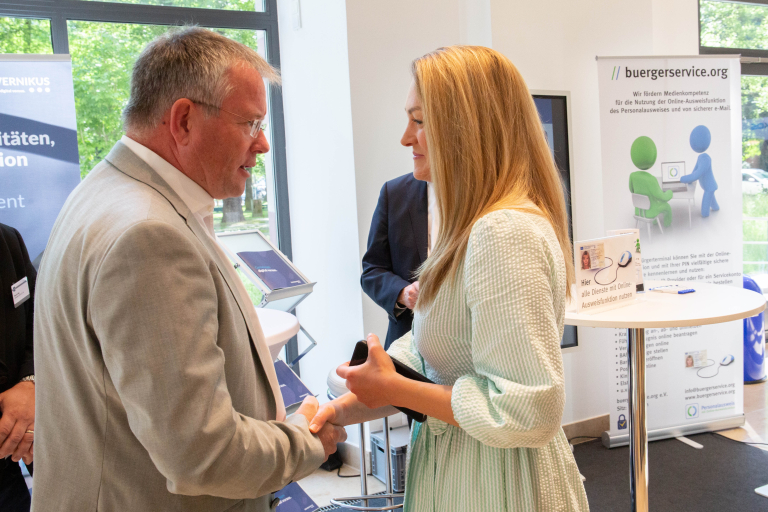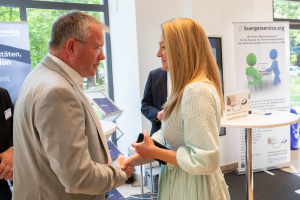 During the 15th Bavarian User Forum , Judith Gerlach, Minister of State for Digital Affairs of Bavaria, praised the good cooperation between the two federal states regarding the corporate account in a conversation with Dr. Stephan Klein, Managing Director of Governikus. She was pleased with the pragmatic implementation of the Free State and Bremen and its service provider.
As part of the implementation of the Online Access Act (OZG), the corporate account is intended to enable companies to process applications nationwide simply, quickly and without media discontinuity. The aim is to enable access to digital administrative services via a central platform and to simplify contact with public authorities.
The focus of module 5, which is being developed by Governikus, is on enabling access to the various mailbox systems of the public administration and judiciary as well as the use of functional and group mailboxes for companies. The use of modern cryptography creates end-to-end encryption within the group and function mailboxes.
My Business Account, with all its building blocks, is scheduled to go live nationwide this year.