Governikus Annual Conference
True to the motto: "Shaping the future together!" everything revolved around current and future challenges of digitalization on May 09 + 10, 2023.
Review
Impressions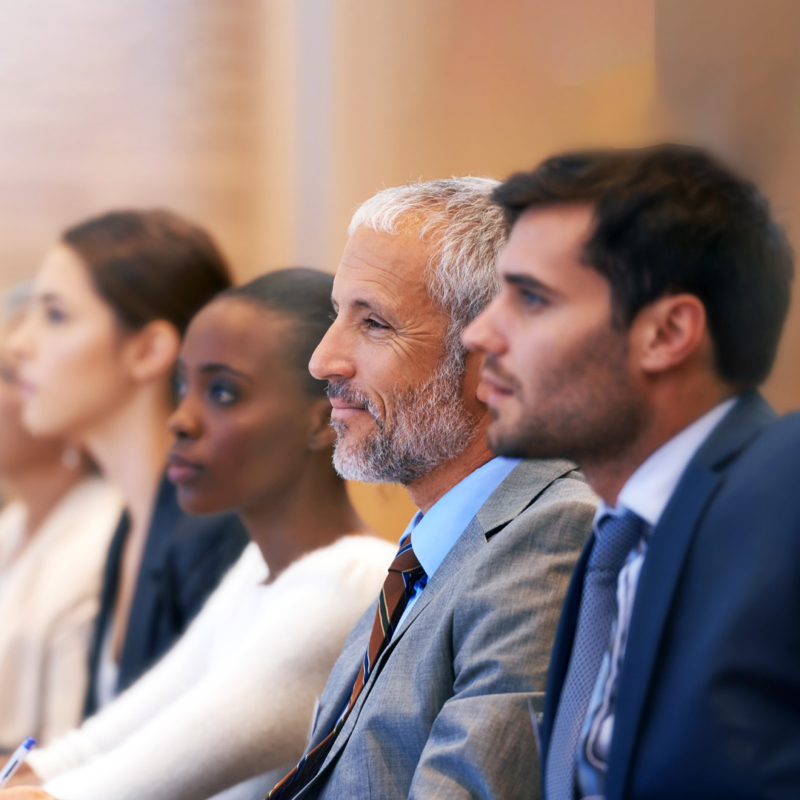 Participants:inside
discussed the state of digitization of public administration in Germany.
Lectures
were held on current and exciting topics relating to e-government and e-justice.
Accompanying exhibitions
were provided by Governikus partners, who informed about jointly implemented solution scenarios.
Shaping the future together
On May 9 and 10, 2023, the Governikus Annual Conference took place at the dbb forum in Berlin. More than 300 participants discussed the state of digitization of public administration in Germany in presentations, bar camps and best practice examples. Obstacles and hurdles were critically examined, and new technological approaches such as AI and post-quantum cryptography were presented.
In an accompanying exhibition, partners presented their digitization solutions and met with users.
Impressions and impressions
A short review with the highlights of the Governikus Annual Meeting 2023 and a big thank you to all participants, speakers, partners and organizers.
To the impressions
New impetus for the digitization of public transport
At the Governikus Annual Conference 2023, more than 300 participants experienced first-hand how administrations and authorities in the federal, state and local governments as well as public companies, institutions and organizations presented their innovative solutions and concepts for the digital future of the public sector.
Reducing bureaucracy at the turn of the century
We opened this year's annual conference with a panel discussion on the 2022 annual report of the National Standards Control Council (NKR) together with Malte Spitz, member of the NKR. Between continuity and change, the NKR calls for a new start in reducing bureaucracy, better lawmaking and digitally suitable law; and of course there are a number of points around the digitization and modernization of administration that we wanted to talk about with representatives from politics and administration.
Quo vadis Digital Identities?
ID wallets, online ID, smart eID, user accounts, SSI: Where is the journey heading? And is there only one way to reach the destination? It is not only the approaching parliamentary decision of the European Union on eIDAS 2.0 or the OZG 2.0 that are currently keeping everyone busy.
Digital Sovereignty (in) Public Administration
Is there a conflict between fixed architecture guidelines, centrally operated infrastructure components, EfA services, etc. on the one hand, and decentralized infrastructures and open vendor selection based on standards on the other? We have investigated this question.
Register Modernization Act and SDG Regulation
Once Only is the headline, so that citizens and companies no longer have to "carry" documents from office A to office B. Until then, however, there are still a number of implementation hurdles to be overcome and open questions to be clarified. We talked about the current state of affairs.
Internal process optimization
After a lot of energy was put into optimizing the "front end" over the past 5 OZG years, it is now the turn of the "back end". Optimize in-house processes, digitize and not electrify: And suddenly, signatures and seals are on everyone's lips - with and without haptic cards. Time and location independence are elementary components of modern ways of working.
Of course, we also dealt with electronic legal transactions and many other topics.