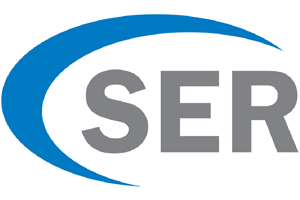 SER is the largest independent German manufacturer and provider of solutions for integrated Enterprise Content Management (iECM). For more than 30 years, process-oriented solutions have been developed for more efficiency and productivity in German as well as international companies and organizations.
SER eGovernment Europe GmbH has a joint complex network of branches in Hamburg, Berlin, Dresden, Bonn, Frankfurt/M, Stuttgart and Munich in Germany and thus guarantees intensive and local support for public administration - municipalities, district administrations, ministries and authorities of the federal states and the federal government - from consulting to implementation and maintenance of the systems.
In Austria, with locations in Vienna, Linz and Klagenfurt, comprehensive customer support is also guaranteed by the two Austrian national companies. The cantonal and federal authorities in Switzerland are competently advised and supported by SER Solutions Schweiz AG in Oberentfelden.
Contact
SER eGovernment Europe GmbH
Kurfürstendamm 21
10719 Berlin
Tel.: +49 | 030 | 498582-0
E-mail: egovernment@ser.de
www.ser.de